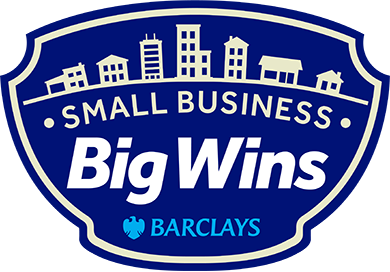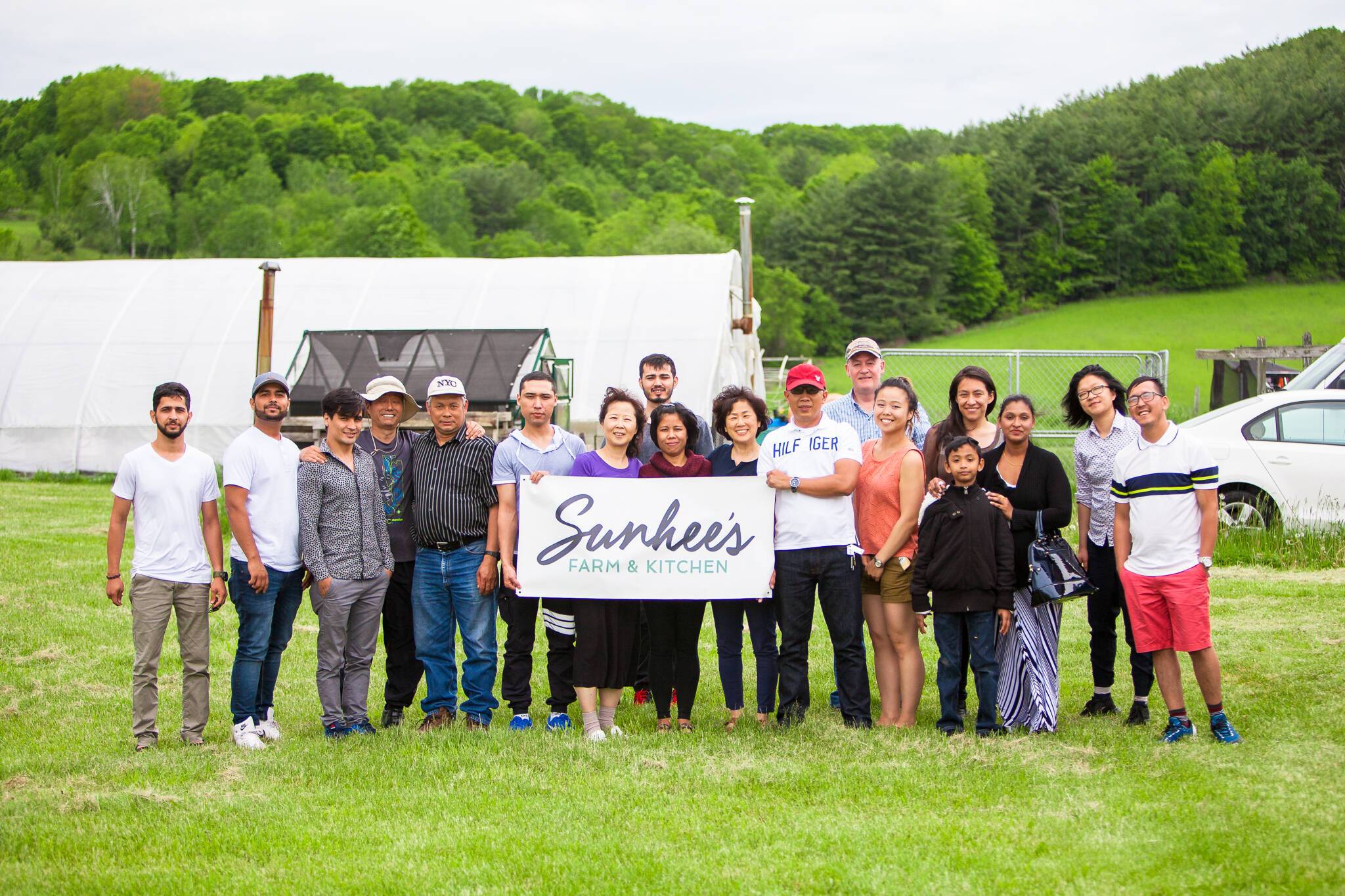 Sunhee's Farm and Kitchen
Back in 2016, I started Sunhee's Farm and Kitchen with the vision of creating a business that showcases how beautiful and delicious Korean food is, all the while working towards building a more inclusive community. Sunhee's core mission is driven by a passion for food and community, rooted in a Korean American history, culture and identity - we believe can be shared with all people regardless of race, ethnicity or nationality. With this belief, we hope to utilize food as a way of bridging immigrant and non-immigrant communities to one another, particularly by offering products and services that are comfortably accessible for non-Asian American audiences at affordable prices.

As a social entrepreneurship, my hope was also to create a safe space for cultural learning and innovative projects by supporting employee-led initiatives and partnering with local non-profits that share those very community-based values. This involves everything from sourcing from local distributors and fostering relationships with small farmers to providing educational and professional development opportunities for staff as well as financial and technical support for community projects.

As the business grew and evolved, our plans and vision have become one that is shared. Owners, chefs, managers, front of house and back of house staff all play a critical role in determining the future direction of the business and the initiatives we pursue. We believe in vertical expansion rather than horizontal expansion, where we can invest deeper into our communities and offering a diverse range of services that foster relationships and educate community members.

Our role in the community expands beyond the people we traditionally serve in our restaurant as well. Sunhee's Community Place, our official 501(c)3 sister organization, is committed to the empowerment of refugees and immigrants of the Capital Region. Over the past year alone our organization has served over 150 immigrants and refugees from more than 18 different countries. Providing free English classes, adult computer education classes, and job development opportunities, we have significantly uplifted immigrant voices in our community and given them the resources to be the best they can be.

Whether it's by teaching English to newcomers, cooking food in the kitchen, wiping down tables, or sharing the stories of our staff, we believe it's in the everyday interactions and pursuits that we can strive for excellence, and live out our collective dream in a real way.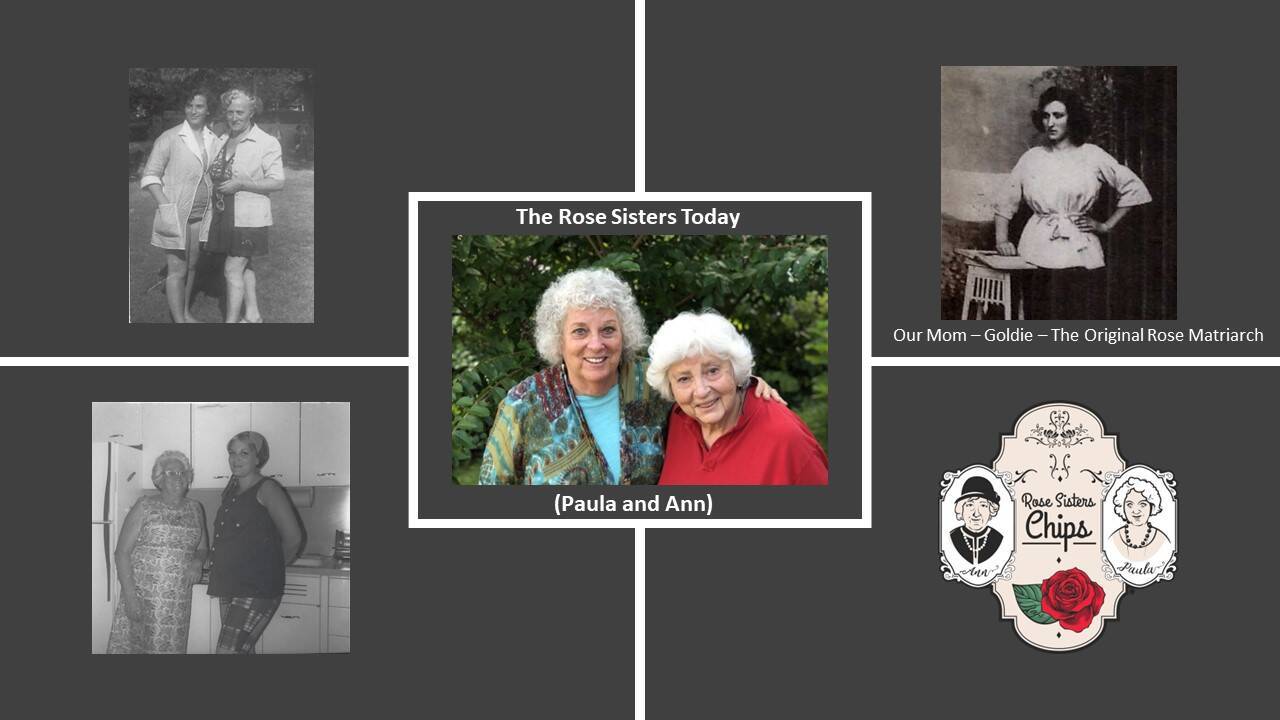 Rose Sisters Chips
At 80-something years old, I came out of retirement to help create Rose Sisters Chips with my youngest son. Our life-changing, seasoned, baked tortilla chips are based on my Mom's recipe from the Old Country. We have shared our chips at parties to the delight of all. For decades, people INSISTED that we sell them (which we appreciated but kindly disregarded. After all, everyone is nice when things are free). Eventually we went for it and launched, excitedly, without a clue a pandemic was around the corner. Still, we grew and established our own production facility in a Hub Zone and hired local staff to contribute to the local community. We are a Woman Owned Small Business and FDA & State approved. We've been sold in nearly 1,800 locations in the US and Canada with aggressive plans this year. Upwards is the only direction to go! It's been incredibly exciting and the family has never been so energized about something - particularly being able to pay homage to the original "Rose." Mom instilled in us a deep sense of putting others above ourselves....not just as children but as adults and continuing to this day. To that end, we set up our production facility in Bridgeport (one of the poorest cities in Connecticut) to help bolster up business in the city. We hire staff locally (100% are Bridgeport residents and all are economically disadvantaged). A short while ago we started working with an agency which serves the previously incarcerated population and we hire resources to help them with training and employment to assist with their transition back into society. We created a mini-consortium within our building with other food manufacturers and share our staff with them to help keep our employees working as close to full time as possible as well as to help alleviate staffing challenges for those other manufacturers. Prior to COVID, we would use our "broken" chips that we could not package for sale for in-store demos. However, as demos aren't likely to return fully any time soon, we donate those chips to a local food shelter serving Bridgeport families. We purchase services and products from as many Bridgeport suppliers as possible (corrugated boxes, marketing, printing and handyman services). There is nothing more satisfying than sharing Mom's recipe with the world to bring them joy from a unique product while helping some truly wonderful people from the Bridgeport community to become part of something fun, growing and hopefully one-day, life-changing for them too.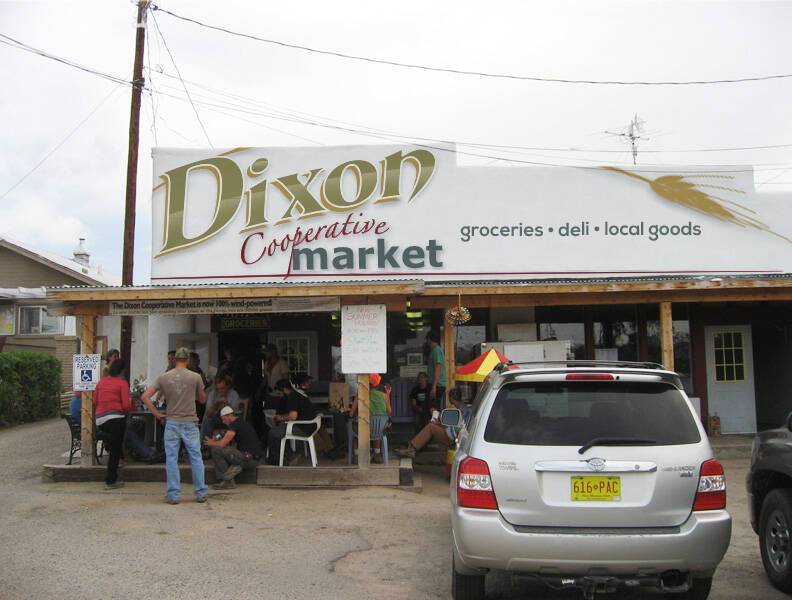 Dixon Cooperative Market
The Dixon Cooperative Market is the true meaning of a dream come true. Started as an idea to provide a lifeline of food and local products to a food desert, it has grown to be a local institution depended upon by hundreds of customers every day of the week. We are motivated completely by the service we provide to our town, a small rural Northern New Mexico community in need of essential services. Our sales have grown by 80% since the beginning of the pandemic, proving the importance of a local store in a time of crisis. We have 440 households who are members, and are operated by a staff of nearly twenty dedicated employees, providing good paying jobs in an economically challenged region.
I started the Coop with a sign on our library's message board. After coercing 60 people to show up to a meeting, we formed a board and started organizing an effort to bring a small grocery store to a town that had little else and was in need of a place that the community could come together to meet, talk, and buy food. The support was huge and immediate, as the need was recognized by everyone who lives in and around Dixon. We partner with our community library, the Embudo Valley Library, which is a national award winning cornerstone of the community. Last year the Coop provided nearly $30,000 in rent to the library because we occupy a building they own on their campus in the middle of town. We sold over $59,000 of healthy produce grown within 25 miles of our building last year. We provided over $300,000 in wages to our employees, who all live within 20 miles of the store, offering a boost to the local economy that is unequalled by any other business within the immediate region. Currently, we are trying to upgrade our back stock and receiving area to improve the services we provide. All prize money would be put toward this effort.
As we watch small businesses struggle and fail in towns nearby, Dixon has seen the value of this little store explode. Without this business our town would be a very different place. It has created an oasis in the middle of a poverty stricken area where people can get healthy food at an affordable price, saving them a drive of at least thirty miles one way to the next grocery. We are universally loved by all of our patrons, and are cited by the locals as a lifesaver almost every day. We know the important service we provide, because we love our community and are proud to work hard to bring the benefits of our business to our families and neighbors.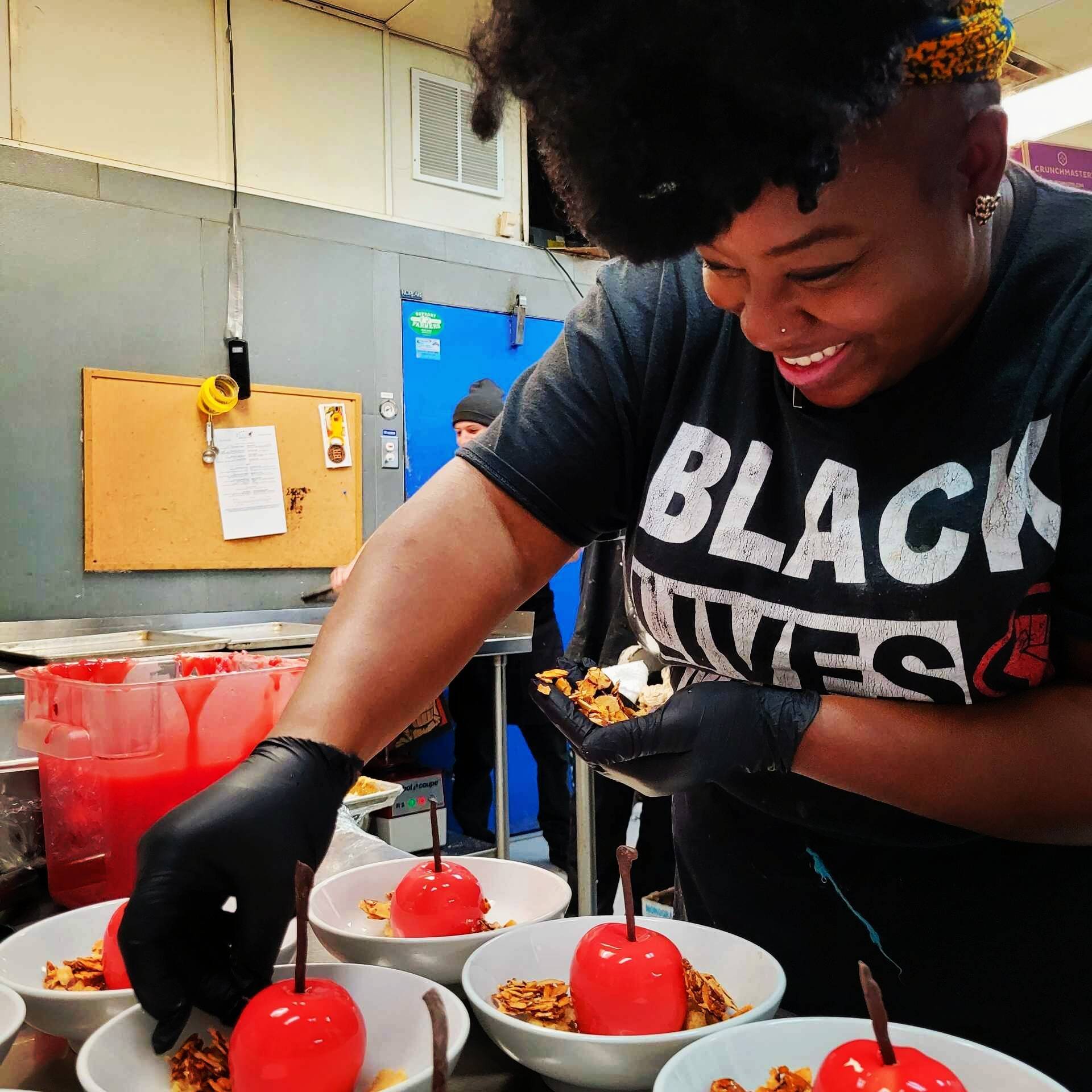 Buttermilk Boutique, LLC
My love of pastry can be traced back to a young age, baking fresh pies, breads, and cobblers with my grandmother, Angel. Our bond grew from her teaching me about baking to us planning to start Angel Pies together. In February of 2010 I began helping her transform her recipes. Outlining scant cups of flour and pinches of salt into grams so that they could be scaled easily. We baked nonstop for an entire month. She shared my great grandmother's recipes and stories of her childhood. She taught me the importance of supporting your community as we delivered pies to the church's sick and shut-in. Little did I know, that would be the last few moments we would spend together. From diagnosis to death was 2 weeks. My grandmother's cancer was relentless…aggressive.

After losing her in March 2010, I decided to dedicate my career to her, our shared love of baking, and our dream of a pastry business. In 2015, Buttermilk Boutique was born. An ode to my grandmother, her love of community, and our family. Buttermilk Boutique is a unique pastry company that specializes in luxurious desserts that evoke nostalgia. My goal is to showcase southern flavors while highlighting my African-American roots and traditions. These days I take the flavors from my childhood, from my family, and transform them into breathtaking desserts, with bold yet familiar flavors and show-stopping presentation.

I have the pleasure of providing pastries for several organizations in my community. They put on events in the area like harvest festivals, music nights, women empowerment events, meet-and-greets, and themed events throughout the year. Buttermilk Boutique has been the dessert sponsor for countless events. I also represent Buttermilk Boutique mentoring high school students that participate in the ProStart Culinary Program. ProStart teaches students kitchen and cooking skills. I am one of the session coaches for the annual Culinary Bootcamp where students come to learn techniques that will help them in competition. When I'm not sponsoring events, I'm attending or participating in them representing Buttermilk Boutique. Local events like Small Business Saturday, Clayton Harvest Festival, Clayton Holiday Parade, and local church volunteer activities to feed the homeless are a few that I continue to participate in. My biggest accomplishment has been forming relationships with local farmers and purveyors. I do so by using their produce and local made products in my pastries.

Buttermilk Boutique has grown from the humble idea of a pie business to a luxury pastry company. I am proud of the fact that the vision that was once a daydream is now my reality. I have been recognized as People's Choice Best Pastry Chef in 2019, and North Carolina's Pastry Chef of the Year in 2021. My business has been featured in articles in VoyageRaleigh, Southern Foodways Alliance, Our State Magazine, and Bustl'd Weddings. I've competed on Food Network's Guy's Grocery Games as well as Holiday Baking Championship: Gingerbread Showdown.

I hope I my grandmother proud. I wish she could see how far her I've come.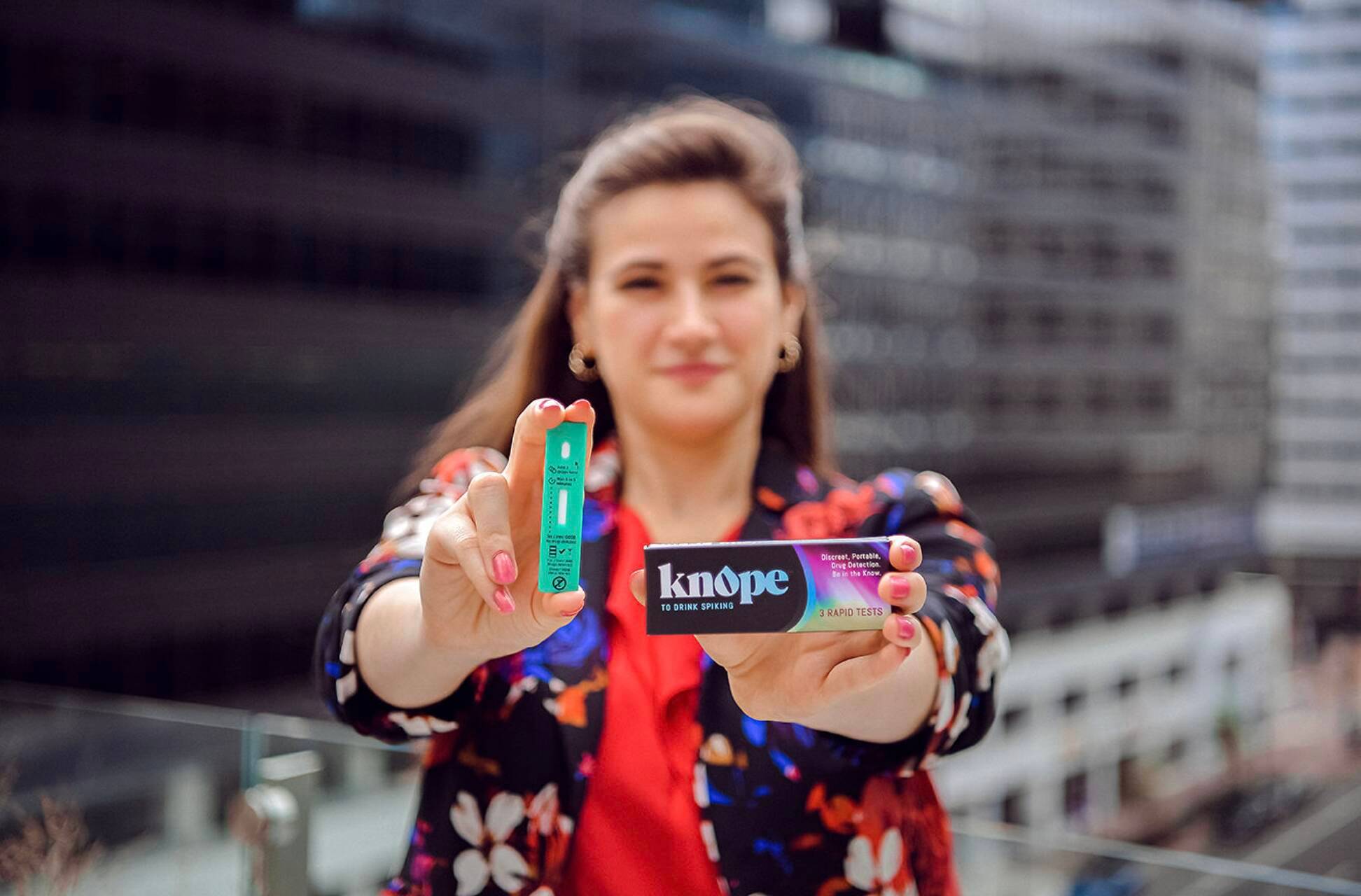 KnoNap
While studying abroad, I was drugged by a newfound friend. It was only when I returned to America and had conversations with close friends that I realized I was not alone. It is estimated that one out of every 13 college aged individuals suspect having had a drink laced with a drug, with 21% of those individuals identifying as men. The issue of drug facilitated sexual assault and crime can affect anyone, regardless of age, gender, sexual orientation, and geographic location. The DOJ estimates that 61.8% of all urine samples of rape victims had drug presence. The correlation of criminal exploitation and drug utilization is undeniable. After learning there was nothing commercially available of interest to empower myself against drink spiking, I created KnoNap.

KnoNap works to empower, educate, and advocate against drug facilitated sexual assault and crime. To empower individuals against drink spiking in social settings, KnoNap created Knope. Knope, is a discreet, portable, gender-inclusive empowerment tool against drink spiking which is disguised in the shape and design of a stick of gum. Knope can detect 11 drugs (Rohypnol, Xanax, Valium, Restoril, Diastat, Oxazepam, Ativan, Etizolam, Klonopin, Ketamine, and Norketamine) within 3-5 minutes upon saturation. KnoNap is presently the most comprehensive rape drug testing empowerment tool, with drug testing capabilities within the Benzodiazepine and Ketamine families. We also broaden an impact through our educational resources and talks on and around college campuses which raise awareness of the prevalence of drink spiking.

I am extremely passionate about the work I do with KnoNap in inclusively empowering against drink spiking. This work humbles me daily when friends, peers, and strangers alike confide in me their experiences with drug facilitated crimes, and it acts as a stark reminder for the impact my work is able to have around this societal issue. In a comprehensive survey of 969 respondents conducted through the American Addiction Centers, 44% of men and 56% of women indicated that they had unknowingly consumed food or drinks that had been spiked. Within that same study, 31% of female respondents and 28% of male respondents reported drink spiking in a bar setting.

Professionally, I identify with a growth mentality. When you are so passionate about the work you are doing, days tend to blend and it can be hard to see the incremental strides that have been achieved. To that end, every day, I work to accomplish set objectives which add up over time to the larger picture of achieving the mission we set out to do at KnoNap to inclusively empower, educate, and advocate against drug facilitated sexual assault and crime.

KnoNap began as a passion project to combat drink spiking, but has grown into a company which stands for much more than I could have imagined when I started my entrepreneurial journey as an undergraduate Sophomore. Through KnoNap, my team and I are working to ensure that everyone is in the know of what they are consuming because everyone deserves to be safe while having fun.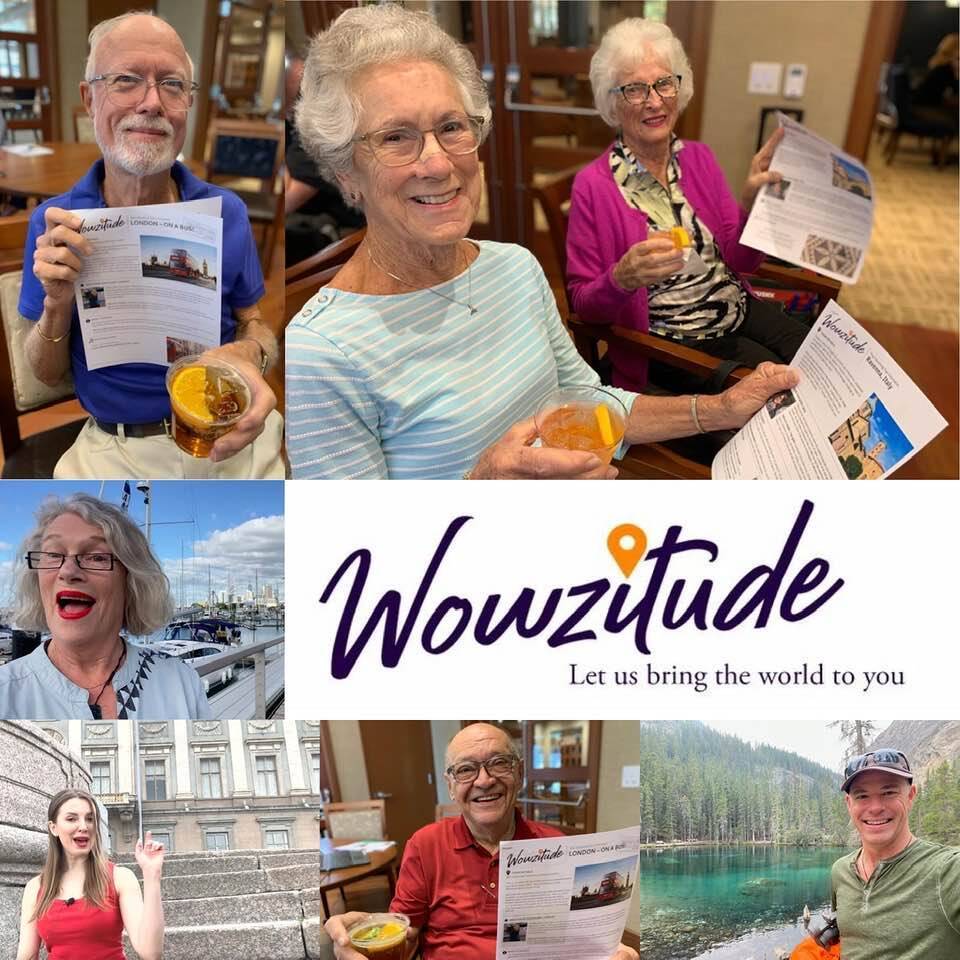 Wowzitude
As the founder of Wowzitude, I have a personal story that inspired me to launch this innovative travel solution for older adults. One that motivates me every day. My mom was struggling with the effects of the pandemic lockdown and was feeling isolated and disconnected from the world. I saw firsthand how the loss of in-person activities and connection with others was affecting her, and I knew I had to do something about it. That's why I created Wowzitude, a live-stream, interactive virtual walking tour subscription service that connects older adults with local live guides around the world. With 84 live local, vetted guides in over 100 cities around the world, Wowzitude connects weekly subscribers with exciting new destinations and cultures while providing a moderated platform for meaningful conversations and building new relationships. When my well-traveled mother first heard about live, virtual travel, during the beginning of COVID lockdown, she was skeptical. How could a live-streamed virtual guided tour on Zoom possibly compare to the real thing? But after her first live-streamed walk down Dublin's O'Connell Street with her licensed tour guide, Hazel, she was hooked.

As Mom walked and talked with Hazel, she was transported to the bustling streets of Dublin, listening to the history and stories behind the landmarks she saw on her screen. But the real "wow" moment for Mom came as she was able to interact with Hazel, who was able to show her around in real time. Mom felt like she was truly experiencing the city, not just watching it on a screen.

As a high-energy strategist and advisor, I've enjoyed a successful career helping founders launch businesses and reinvigorate established brands within the travel and tourism industry. I've led transformative customer-focused strategies for start-ups to Fortune 500 companies, generating $10MM to $10B in revenues. My 60+ travel clients have brought me across 37 countries and six continents and have included leading brands in travel and tourism . Nothing has given me the level of personal joy as leading a profitable and scalable company that provides hundreds of live virtual tours designed for older adults. These experiences offer a unique way for thousands of seniors to continue exploring the world in real-time from the comfort of their own homes. Our group travel club provides increased accessibility, affordability, and the ability to visit destinations around the globe. The many heartwarming stories of revisiting a long-ago special vacation spot, making new friends over a shared love of travel, introducing different customs, and discovering new cultures each week, highlights the meaningful connections that can be made through virtual travel. Wowzitude's virtual travel club is a solution to a problem faced by so many older adults, and a way to connect people, regardless of age or physical abilities, to experience the world together. I am proud to have developed a platform that promises to "Bring the World to You" and provides meaningful connections for our older adult subscribers around the world.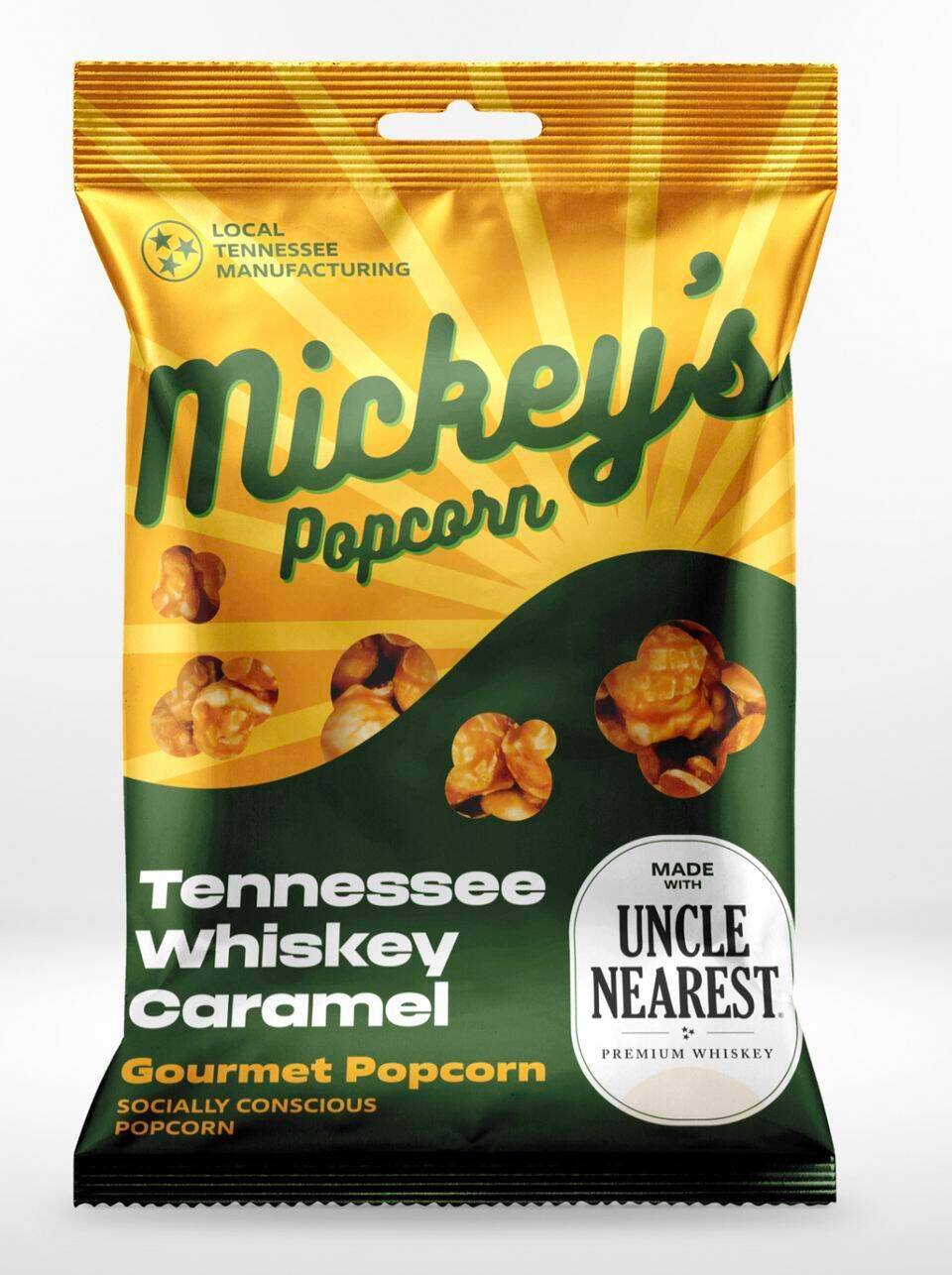 Mickey's Popcorn
Mickey's Popcorn is a family owned and operated gourmet small-batch popcorn company based in the Greater Memphis region serving both urban and rural communities. My name is Dr. Penny Mickey, and I am the co-founder of Mickey's Popcorn. My background is in higher education and workforce development. Our company operates as social enterprise to support special populations take another step toward economic mobility. Co-founder Mr. Kenneth Mickey is has a background in supply chain and logistics and is the master popcorn crafter for the business.

By addressing workforce development for domestic violence victims we are supporting their ability to exit and remain out of abusive situations. This was personally my story, I stayed in an abusive marriage for 3 years because I could not afford the mortgage alone. My passion for this project is to assist other victims to avoid the nightmare I lived.
To show our commitment to disadvantaged youth and domestic violence survivors in the community, Mickey's Popcorn provides paid short-term job placements, with a work-based learning curriculum. This unique business model is designed to help Mickey's Popcorn employees build skills that prepare them to be workforce ready.

Our gourmet popcorn is made with simple ingredients and boasts complex flavors. We recently purchased commercial property and obtained our food manufacturing license. Additionally, we launched the world's first Tennessee Whiskey Caramel Popcorn made with Uncle Nearest Premium Whiskey in a licensed co-branded venture. What started out as an experimental batch of popcorn and a cold call to the distillery has lead to new packaging symbolizing our partnership with the nation's most awarded whiskey in 2019, 2020 and 2021, the first African American woman heading a major spirits brand and the first American spirit brand with an all-female executive team.

Ours is a story of two African American female led businesses that are harnessing the strengths of each other's product to propel forward in our respective industries. I think Nearest Green would be proud of our collaboration!

If we are selected for the prize we will put the funds to good use by making bulk raw materials purchases that will allow us to maintain our current profit margin.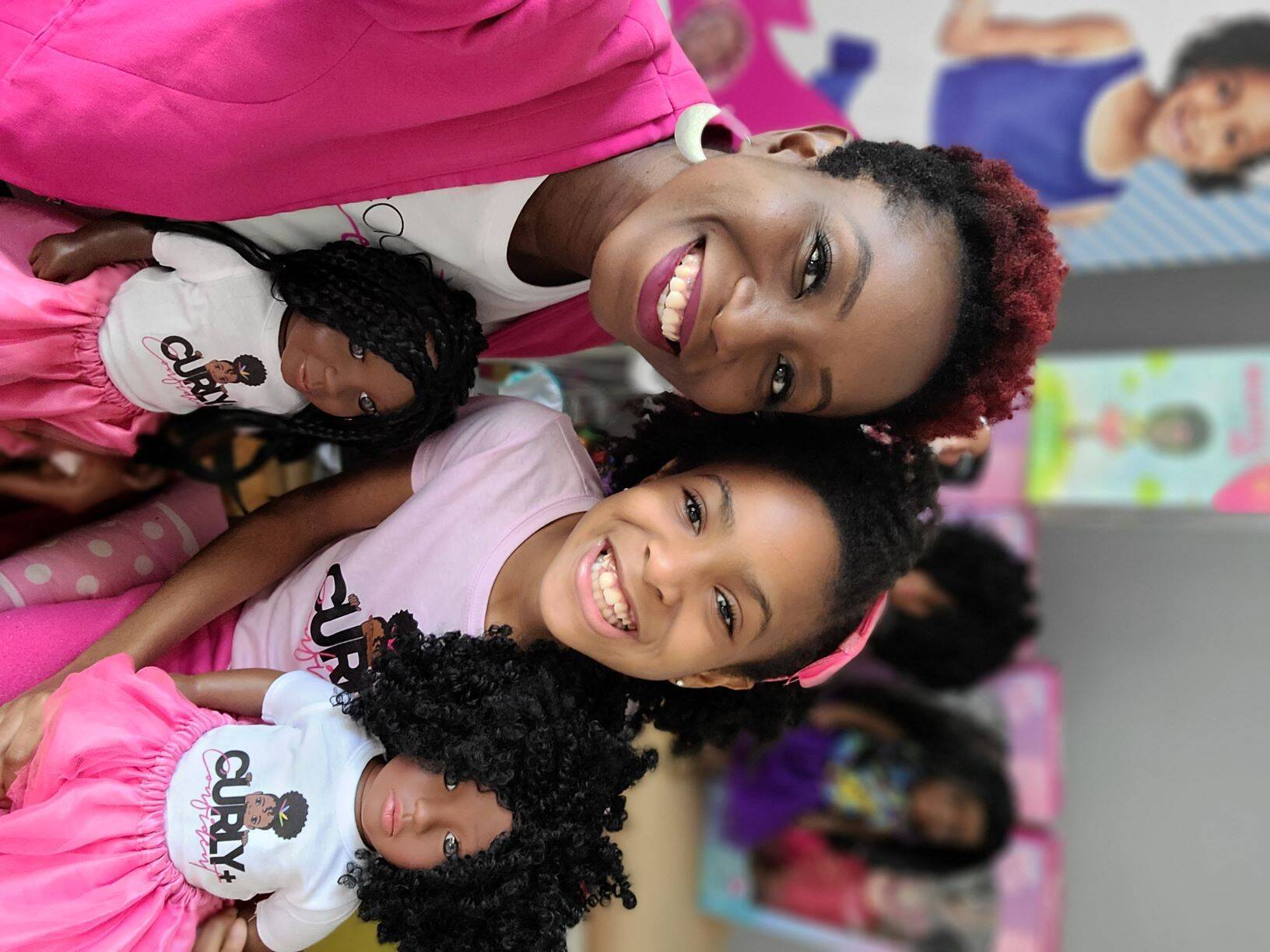 Beautiful Curly Me
According to a recent study, 6 out of 10 girls do not like their natural curly hair, and when my daughter Zoe was 6, she also had major challenges with her self-esteem and wished her hair was different. As a mother, this broke my heart and in my quest to empower her, I bought her a black doll. She noticed her doll didn't have hair like hers, and when we couldn't find any dolls with curls or braids in the stores, she asked to create one. This was how my journey started, building Beautiful Curly Me since 2019, hand in hand with my daughter, a young girl on a mission to inspire confidence in girls like her, and we do this through our line of beautiful black dolls, puzzles and story books written by Zoe (now 11).
In line with our mission, for every doll purchased, we give one to a young girl in need, because every girl deserves a doll she can see herself in and feel beautiful inside and out. Toys affect the way children see themselves and the early years are critical for self-awareness, esteem building and development. Studies have shown that girls' confidence drops by 30% by the age of 8, so it is important we address this issue early. By giving black girls dolls that look like them - with hairstyles and textures they can relate to, they are encouraged to feel confident in their natural beauty. By providing them with empowering toys, books and hair accessories to care for their curls, we are reinforcing the importance of self- love in an actionable way.
Our goals since launch have been the same: To change the narrative for young black and brown girls, teach them confidence at an early age, bring diversity to the toy aisle all while making a strong impact in the community. We do this every single day by showing up authentically and serving our customers with our products, empowering content and by providing jobs in our local community.
The brand has been featured on various platforms including Forbes, GMA, Black Enterprise, People and I am truly grateful that our story and work continues to be amplified. However, there is still so much to do to reach millions of girls all over the world, the 6 out of 10 girls who feel less than, and arm them with the tools to build their self-confidence. This is what matters and what drives me everyday.
With this company, I am able to realize my dream of making an impact on many lives, which is especially meaningful, as I get to build a legacy with my daughter for generations to come.
I want to see our dolls, books and media in the hands, hearts and on the screens of millions of black and brown girls worldwide, as we develop a platform for education and social emotional development, to empower the next generation of #curlyandconfident girls that will change the world.
We are just getting started.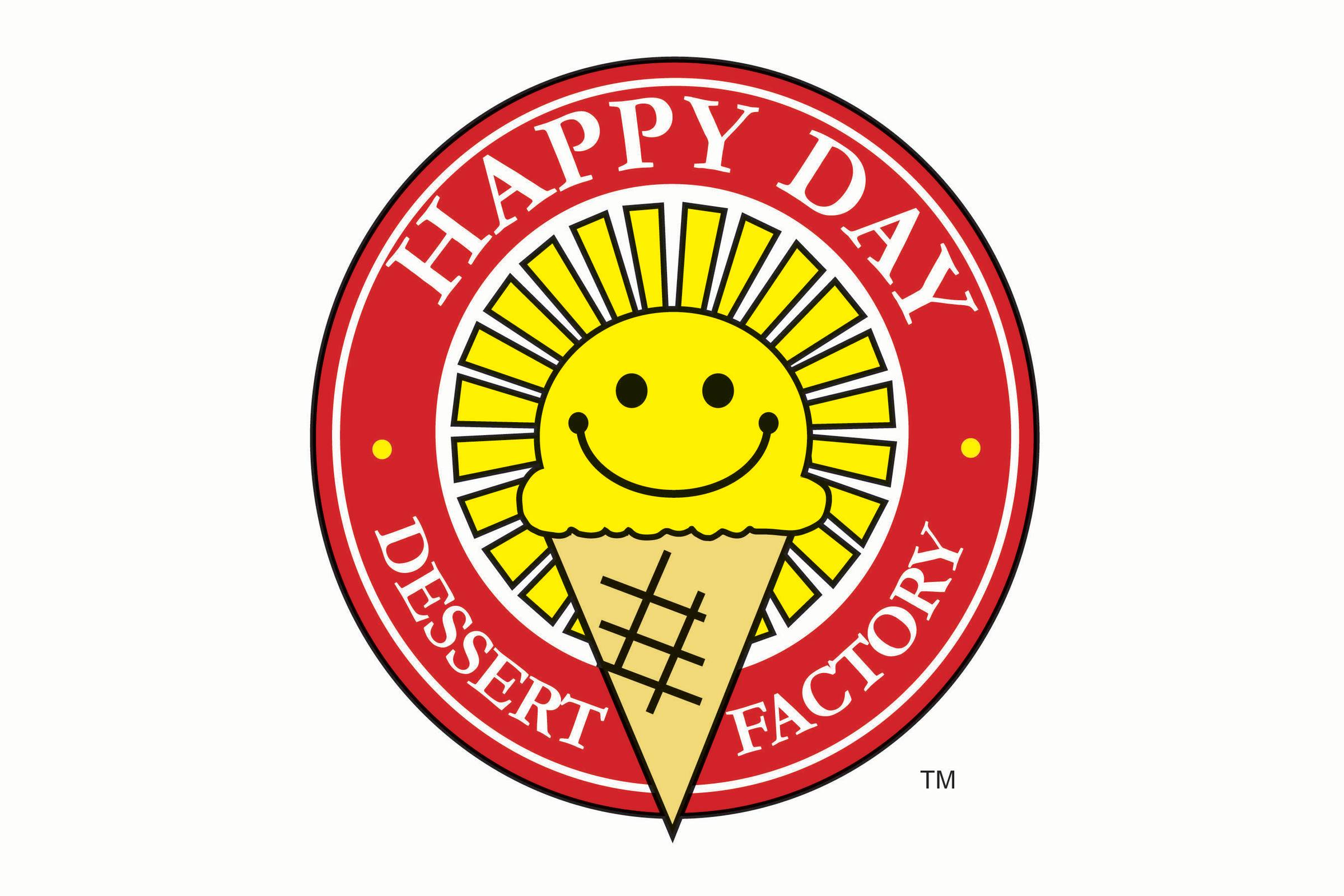 Happy Day Dessert Factory
Happy Day Dessert Factory is owned and operated by me, Galen Moorer Jr. I first had the idea of opening my own ice cream shop when I was about 17-18 years old because my father owned a Rita's Italian Ice Franchise at the time. I enjoyed making the products while I was there, but I knew working for somebody else just was not for me.
The name "Happy Day" came from my grandmother. She is a wonderful, bright and joyful person. She is always singing "Ohhh Happy Day" by Edwin Hawkins. I wanted people to experience the good vibes and premium homemade ice cream and other treats we have to offer, so I named the business Happy Day Dessert Factory.

I had been working on opening Happy Day Dessert Factory for 2 years and when we were are finally able to open, the Corona Virus pandemic hit. Our Grand Opening was officially scheduled to be on March 28th, 2020. Our soft opening was to be March 16th, but my dreams were shot down when the president and governor ordered the 2 week quarantine in Pennsylvania. Due to the unforeseeable events of the Corona Virus, we were only able to provide takeout services for the majority of 2020. I had planned to open the store the prior summer but I faced numerous construction delays. The instant those hurdles were overcome I opened. It's not how I wanted to start off, but we have made the best of a bad situation. I am just happy to say that we are open.

In the past year we have partnered with several local community groups. Over the summer and fall we partnered with Central Outreach Wellness Center and 1HOOD media to sponsor free Wellness Screenings for the LGBTQ community in Pittsburgh. We partnered with Young Black Motivated Kings & Queens over the holidays and organized and hosted a Toy and Food drive where we were able to provide 30 families with toys and food for Christmas. We also partnered with the Urban League of Pittsburgh and hosted a diaper drive for young mothers in western PA. Our most recent activity was a partnership with a local athletic organization and charter school for a back to school book bag and school supply drive as well as sponsorship of 2 youth sports organizations and tournaments.
This grant will be used to create 5 new job opportunities for local minorities within our community. The five new positions would be necessary to support our mobile sales unit as well as increase our take out menu and catering offerings. The mobile sales unit will be used to provide off site service including catering to health fairs, corporate events, sporting events, fairs, community/social gatherings and school events. The additional staff would be necessary to work the new point of service terminal that offers curbside service as well. The grant would also be used to redesign our website. All of these additions will be critical to our continued success.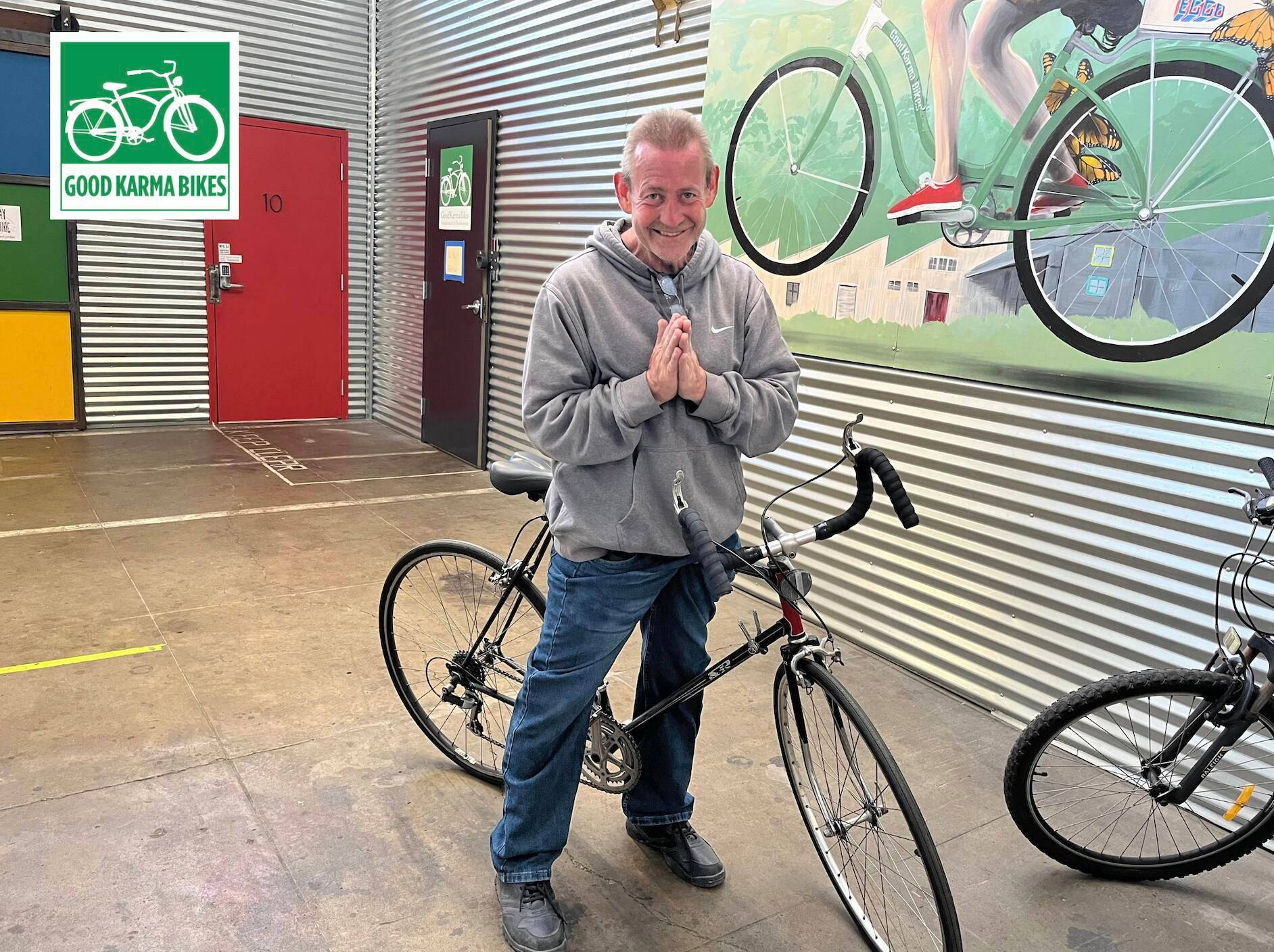 Good Karma Bikes
My small business story:

I was one of those kids who took his bike apart about as much as I rode it. For me, wrenching and fixing up my bike was the idea of a perfect Friday night.

In 2008, I found myself going 0-4 on startups. I was also turning 40. I was convinced I had done nothing to make the world a better place. Coincidentally, I was taking clothing to a homeless shelter and saw a man on a rickety bike – a bike he clearly depended on. I could understand, that if you want to do more than survive, you have to have transportation. On a lark, I grabbed my tools and headed down to a local homeless park and began fixing bicycles for people. In a matter of minutes, I clearly saw what was happening– and it wasn't about bikes. It was about self-esteem.

Making the dream a reality:

I began to teach bike repair in the park every weekend. The homeless individuals I helped, soon began to teach each other what they learned. That's how Good Karma Bikes was born on a rainy Saturday in 2008. No market research, no plan–simply an effort to help with bicycle transportation for those who genuinely felt they had nothing.

About 1,000 repairs later, a used appliance van was donated to me. Good Karma Bikes was truly a mobile bike repair shop. I traveled to churches, shelters, parks- anywhere they would have me. In 2010, the same donor helped me into an empty warehouse, and those in need lined up. In 2016, we moved into our current retail and service space.

The impact/ inspiration you have on others/your community:

Thousands of bicycles come to us through community donation. Some are sold in our bike thrift shop, the rest are refurbished by volunteers and granted free to those in-need. 89% of our clients are homeless. The rest are veterans, low-wage workers, and low-income families. We have never turned anyone away for financial reasons.

Since 2008, we have provided over $2.6M in community aid in the form of free bikes, parts, and service. We've served nearly 46,500 clients. We've granted over 9,500 refurbished bicycles to individuals in-need. We've also fixed carts, wheelchairs, and walkers. Our volunteers have logged over 130,000 hours of service.

What motivates you?

Every day, I know that what I am doing is helping people with a real need that they find truly essential. A small thing for me - like turning a wrench or fixing a flat tire, can have a disproportionate impact on the quality of life of someone just trying to survive.

How do you make it happen every day?
GKB is based on the notion of paying it forward. I am surrounded by a small staff and team of volunteers who bond through bikes for the greater good -finding joy in connecting with and serving others. At GKB it's a contagious behavior. We truly feel we are planting the seeds of positive change.